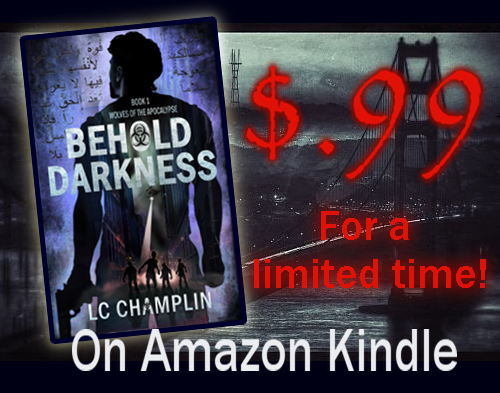 ---


If you enjoy my snarky style here on VLN Research, check out my new book! The main characters have more than a passing resemblance to my favorite Gargoyles boys, Xanatos and Owen.
Terrorists in San Francisco unleash a plague that turns people into mindless cannibals. Can two antiheroes outwit the attack's mastermind? Find out for o
nly $0.99! Action, zombies, gore, and intrigue, all for less than a PSL.

Get the first 9 chapters here:
What reviewers are saying:
"I can't wait to read more of Nathan and Albin, and the little band of group they started." – Olivia
"Behold Darkness starts in the midst of action, which helps to set the tone for this fast-paced story." – Becky
"This was a great story and a great read. Couldn't put it down." – Tanya
"Lots of action and bad guys. Loved it!" – David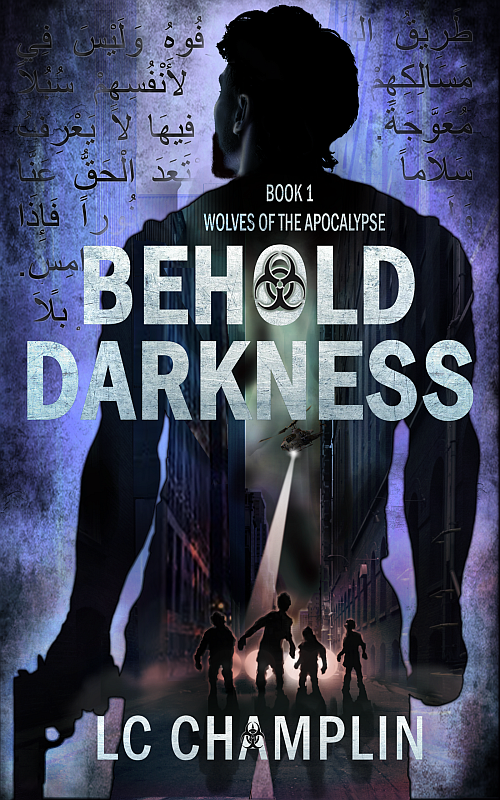 Never let a crisis go to waste. Carpe jugulum.

That's the credo of ambitious New York businessman Nathan Serebus, a man content to consider himself anything but a hero. But that's before a San Francisco business trip with his attorney Albin Conrad lands them both in the middle of a multiple-target terrorist attack. And before a plague unleashed upon the city transforms its people into monstrous, unthinking cannibals.

As the cannibals turn on civilian and terrorist alike, and San Francisco descends into apocalyptic violence, Nathan and his friends must fight with the brutality and ferocity of wolves in order to survive. Despite Nathan's tenacity, the terrorist mastermind Cheel takes him and his people hostage. But Nathan has always thrived on chaos. As he matches wits with Cheel—a man whose goals may be closer to Nathan's than he'd like to believe—he finds himself left with a decision: fight his demons or embrace them?

His choice will have grave consequences—for him and for all civilization.

If you enjoy playing Resident Evil or watching The Walking Dead, and if you like some thriller with your zompoc action-adventure, check out Behold Darkness.

Behold Darkness is the first book of LC Champlin's gritty Wolves of the Apocalypse series. For more information, visit lcchamplin.com

This book is intended for MATURE AUDIENCES due to…blood and gore, strong language, intense situations, extreme violence, mature humor, and sexual themes.

Interested yet? Thought so.
---