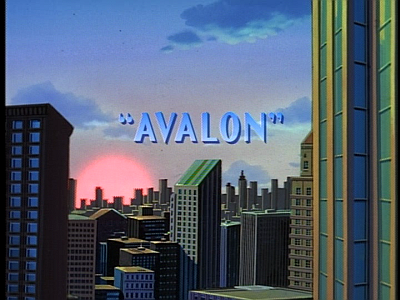 ---
Yo-ho, Yo-ho, a Skiff Pilot's Life for Me!
Hey, crew, after The Price, we'll have sailed through 33 episodes of Gargoyles! That's impressive. I'd like to thank everybody who's read, and a double thanks to commenters. It's been a wild ride!
Here's the deal: We're slam-bang in the middle of the series. The next story arc is the Avalon World Tour saga. Basically, Goliath, Elisa, Bronx, and a new character, a female gargoyle named Angela, take a magical skiff from the magical fey island Avalon on a magical tour of the world. Avalon transports them to various places around the globe to deal with certain problems. We meet new antagonists, learn more about the secrets of the Gargoyle-verse, and move the plot of the whole series forward.
That's the good. Here's the meh:
It's an interesting concept, but it goes on for 22 episodes, which is frankly 12 episodes too long for me.
There's hardly any of this: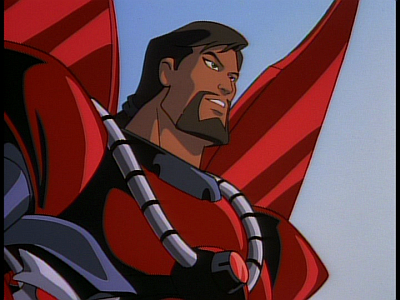 And even less of this: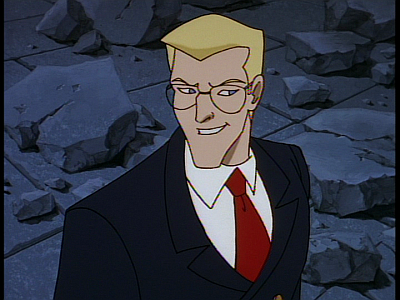 There is a bit of this, though: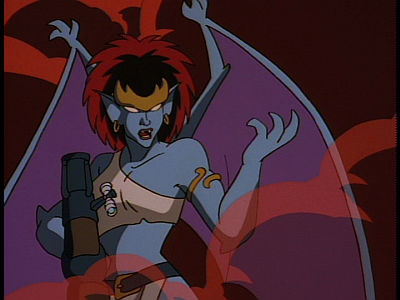 We see a few other familiar antagonistic faces too, but largely these are one-shots. Episodic isn't something we normally see in Gargoyles, but this chunk of the series leans and often falls on its face into Stand-Alone Land. There are some good plots, but there are a number that make my head hurt. Those "huh?" episodes lack our fave villains who give us that warm, fuzzy, I-think-I-may-be-allergic-to-this feeling that makes us overlook the plot holes.
Bottom Line
In general, my thoughts about this chunk of eps until we get to #56 – excluding a few excellent eps – are summed up by Grumpy Cat: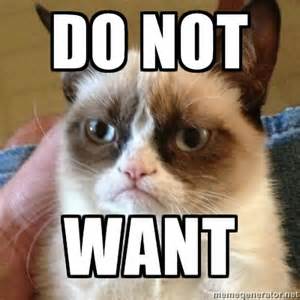 Audience Participation
So, how excited are you about this World Tour? As I'm decidedly not excited, I'm strongly considering dropping to one post a week, with about 2500 words. This will return to two posts a week for the eps that I like. …Yes, mainly the ones involving Demona or House Xanatos.
What are your thoughts? Namely, what episodes do you really enjoy? I'll do two posts for those. Any other random comments, concerns, etc?

Ulterior Motives
Cutting down on posts will also give me more time to work on my of thriller/post-apocalyptic/action-adventure/horror/zombie novel series, Wolves of the Apocalypse. FYI, the main characters bear a passing resemblance to my favorite guys from Gargoyles: Xanatos and Owen. You Resident Evil fans will enjoy it too, as there's dash of Wesker and a ton of BOW-fighting action.